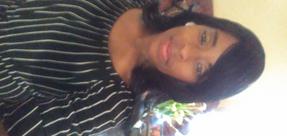 Love listening to Gospel music.
No attitude just full of gratitude
A type personality that gets along with other same A type personalities.

Started a weight loss journey several months ago and gradually doing very well

Just hope Mr. Not All Wrong is looking for me - I definitely want a hunter
I love to laugh and have good, clean fun

Attending HBCU's was a Godsend and thankful for being college educated which opened some big doors for me. Degree in Accounting from Norfolk State University. Saint Augustine's College in Raleigh, North Carolina (Pre-Accounting), Jackson State University (freshman college year).
Most of my career track was with automating systems and applications
Customer service oriented
Love to write and my posts are long because I type about a 100 words a minute.